Gergei Erdei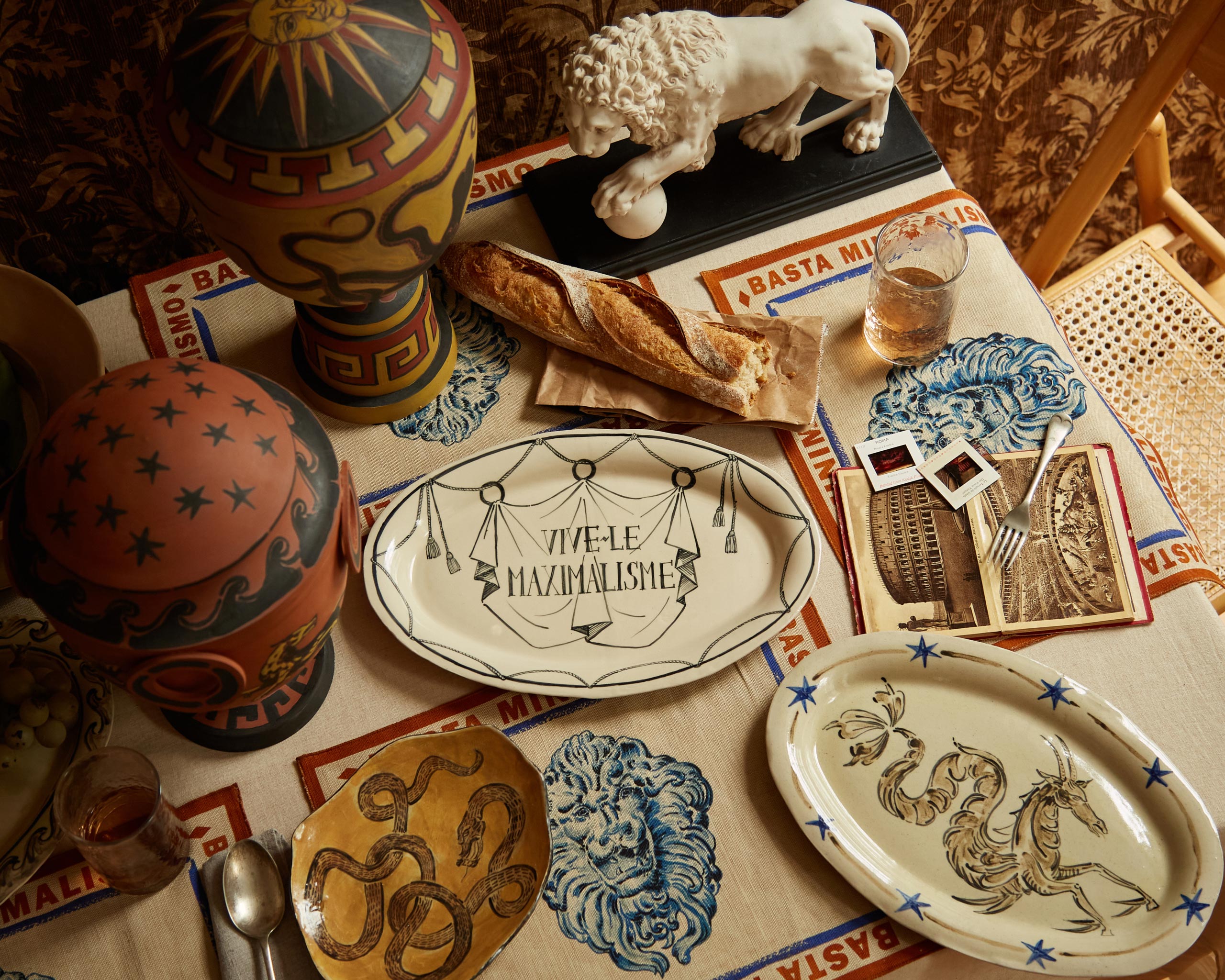 I've been drooling over Gergei's work for a little while now, he's moulded a unique aesthetic with his sumptuous, playful, and nostalgic designs. I had a chat with the ex-Gucci designer about colour pairs, influences, typography and patisseries.
---
Your work strikes a quintessential balance between modern design and a tasteful appreciation for the past. What lead you down this path?
I've been inspired by the past since I was born I think. I always loved old buildings, antique objects and old people with their stories. I think because of my obsession with detail and craftsmanship I strongly connected to objects made in the past when even the most ordinary piece of furniture was crafted with a designers mindset.
You've created a clear and recognisable aesthetic with your work, was it a style you've been striving for, or something that's happened naturally in your creative process?
I think it comes from how you can imagine yourself anew in a fresh interior. I'm a bit of a daydreamer about alternative versions of my life. I do love old magazines and interiors books.I am also a surfer of property websites. It's great to see how real people have laid out their rooms. So sometimes if I see an arrangement I like I keep the image and then use that as a starting point.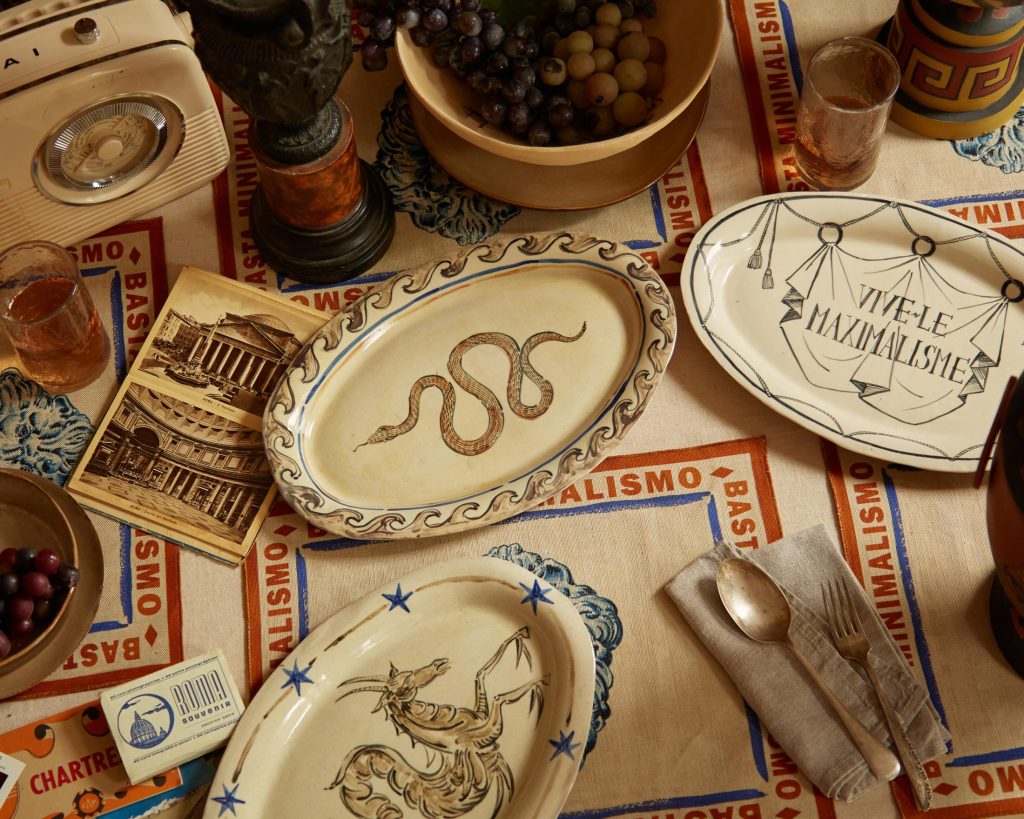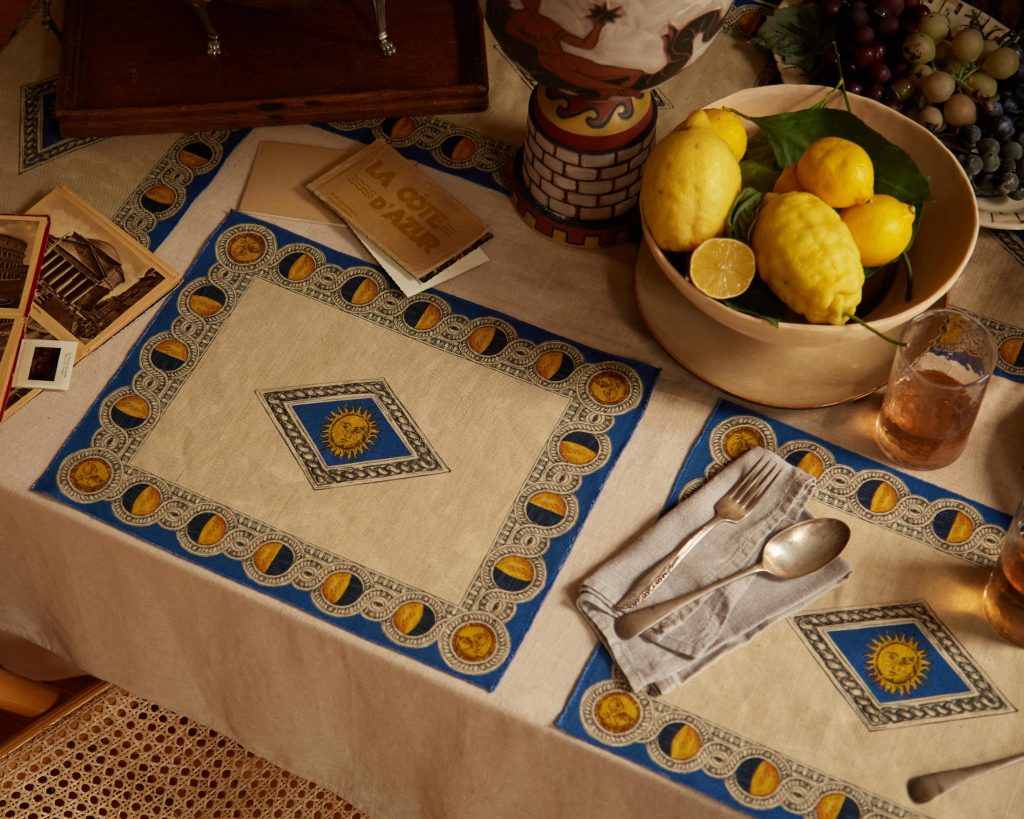 I love the luxurious and organic tones that span your work, what has influenced the development of your colour palette?
I think probably this comes from fashion also as there are some designers I particularly admire because of their skills for pairing colours. Haider Ackermann, Yves Saint Laurent or Gucci's Alessandro Michele as an example. People became so uniformised by Instagram and fast fashion brands that they forgot how to pair colours. It's all white, blue, black and grey at least for menswear when you go inside a high street store. I am very particular with colours and a bit obsessed with matching certain tones. I don't really like to use clear tones, everything is usually a mixed shade or a faded hue often inspired by my vintage finds.
As a typography enthusiast, your use of lettering in some of your work really caught me eye. For you, what's the relationship between typography and your designs.
This is in relation to my nostalgia for the past. Typography was insane in the '50s and I am glad it has a revival now. It's interesting how many brands are using quotes and messages on their products but actually, we can notice the same in medieval or renaissance paintings too. I like how all this has a connection.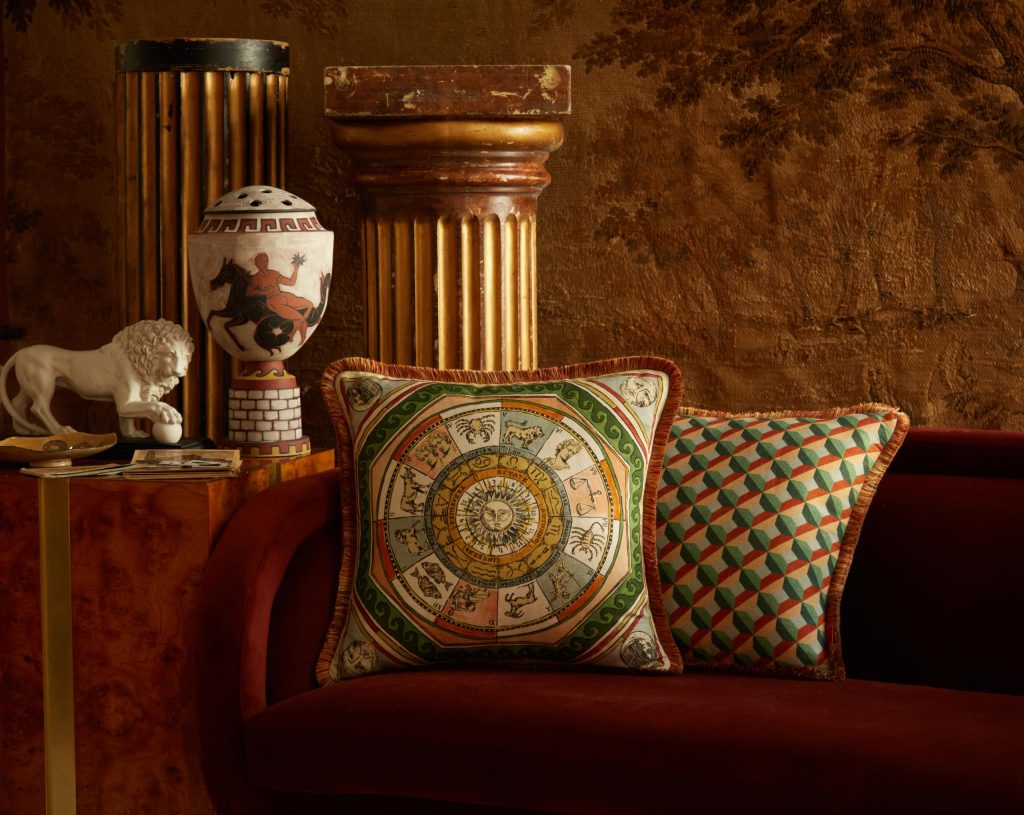 Your designs effortlessly encompass a variety of mediums – which gives you the most joy to work with and design for?
Yes, this is what I like the most. I am a Gemini so I get bored easily if I do something repetitive. Also, I like an end to end process and oversee everything from the photoshoot through packaging to the smallest details. This is probably why I figured out I can't work for a bigger fashion house because I can't just do one thing every day every week. A creative collaboration is of course different because then you have more freedom to create.
What does a working day look like for you?
Usually I start at 8:30 and finish around 8:00 but if have a nap in the afternoon I might work till later. If my week is not so busy I take Fridays off but this rarely happens. I would say 80% of my workdays are about emailing with suppliers and buyers and 20% is the actual design process. There are periods when I am preparing a new collection when I just draw day by day which is my favourite part.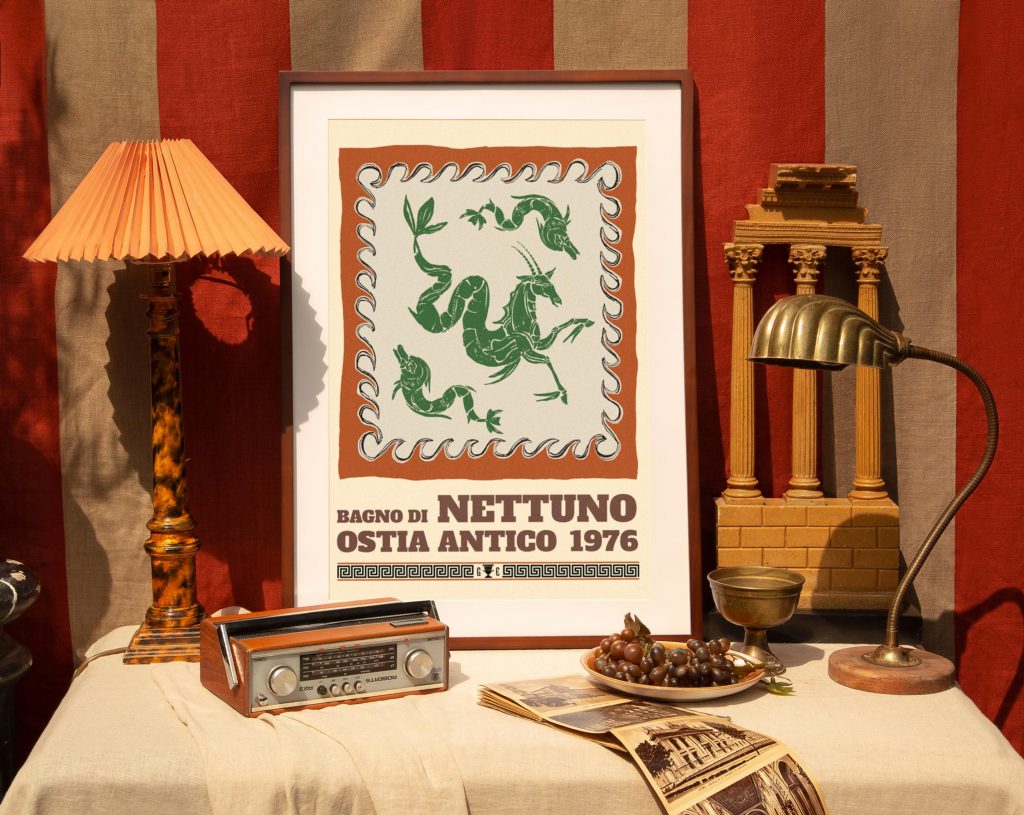 And what do you enjoy doing when you're not working on your brand?
I go to flea markets and vintage stores a lot. I love a good brunch and I have a sweet tooth so you can find me often around patisseries. I would love to explore the countryside more but I can't drive sadly so I am hoping that my friends will get a license very very soon. Once they have it probably I will spend every weekend exploring a different palace.
Finally, what's next for Gergei Erdei?
Currently, I am working on a complete tabletop range, including glasses, plates and textiles so you will have all the essentials to throw a stunning alfresco dinner. I can't wait to finish the production and see how everything comes together.
---
Gergei's wonderfully presented artworks, ceramics and textiles can be purchased from his website. Have a look at his beautiful Instagram account too!